Epicurean Holiday Charcuterie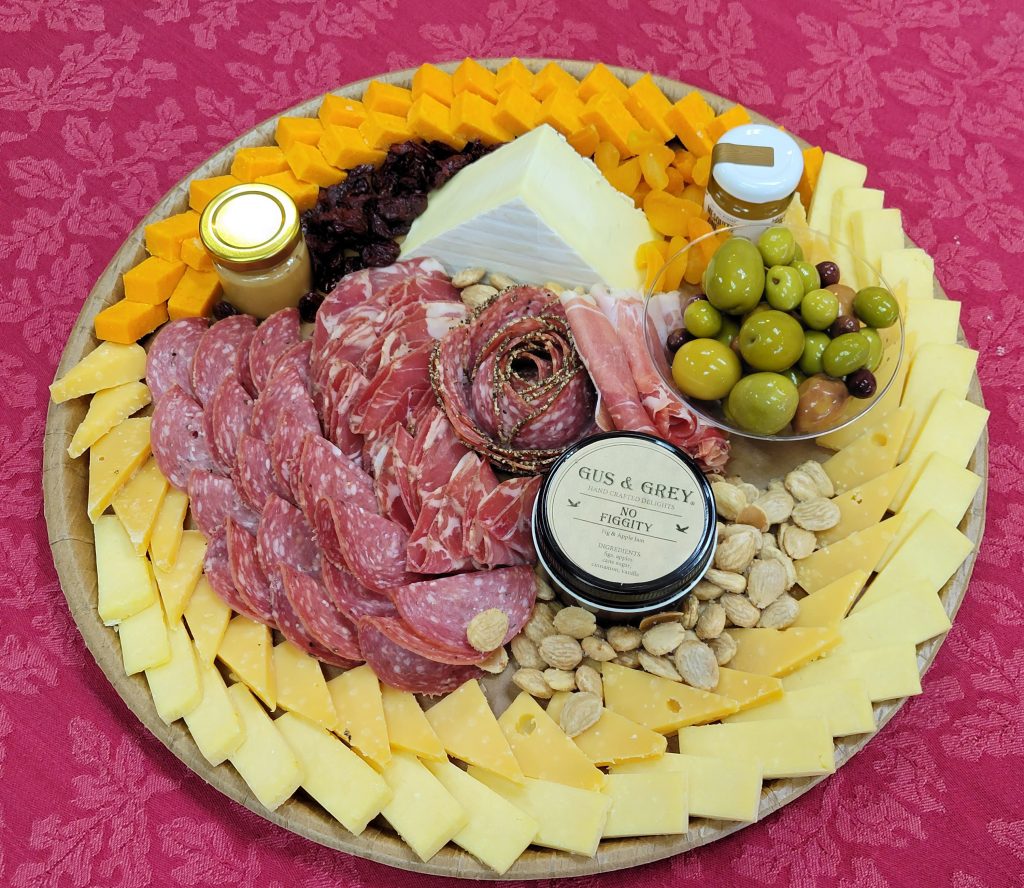 Celebrate the holidays with panache with our featured charcuterie board!
Perfect for sharing and savoring, it's a festive feast of artisanal cheeses, cured meats, and gourmet accompaniments. Cheers to a season filled with flavor and joy!
This tray is $125+tax and is suited for 14-18 people. It includes:
• ½ lb. Barbers Cheddar
• ½ lb. Red Leicester
• 1/3 lb. OG Kristal
• 2/5 lb. St. Angel
• Antipasto (Meats)
• Losada Spanish Olive Mix
• Mustard & Honey
• Gus & Grey Jam
• Dried Apricots
• Dried Cherries
• Marcona Almonds
• Disposable Environmentally Friendly Board
Smaller Group? No worries, we can do a smaller version for 8-12 people for $105+tax*
(*excludes St. Angel)
Orders require a minimum of a 48-hour notice. No substitutions.
Looking for Something a Little Simpler?
Stop over at our shop to view and order our standard trays.
Place a new catering request
Take the stress out of your upcoming events and let us handle your needs. We offer professional catering services for holiday dinner parties, corporate events, picnics, or large gatherings. Displayed on compostable bamboo boards or our rentable wooden boards, we can provide a range of diverse cheeses, meats, crackers, condiments, specialty items, and more. We specialize in customization to add the personal touch that will make your party or event flawless. Stop by the shop or call us today for customized catering. Please get in touch with us in advance about large orders.
"*" indicates required fields